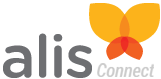 What is Family Connect?
Family Connect is our secure family communications platform hosted by our electronic medical records vendor Medtelligent.
Family Connect allows our families a way to securely view latest updates about the community, view the medical records of their family member, and pay their bills. All are part of a secure and HIPAA compliant portal that allows us to have seamless communication between our staff and family members.